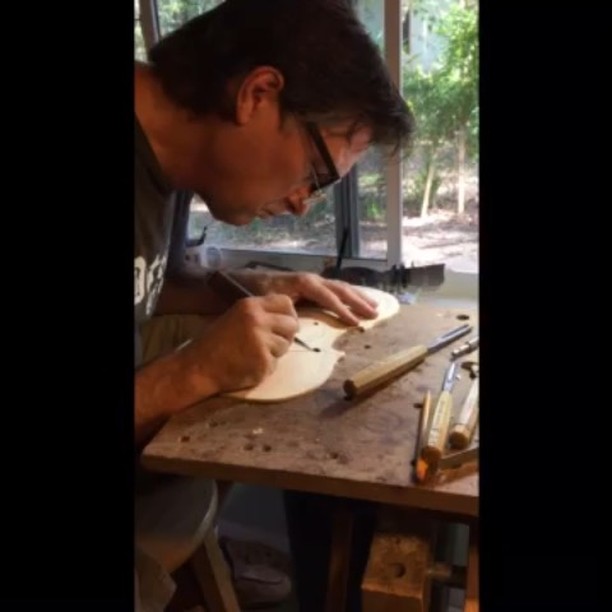 Will Howery's passion for violins began as a young boy taking violin lessons in his home town of Darlington, Wisconsin.
Will grew up watching his father, a master craftsman build furniture. Following in his father's footsteps, making a bird feeder at age 5, Will then moved on to furniture, clocks and studio art pieces.
After a 30 year career in the tech industry, Will returned to his young adult dream of making violins.
Since 2008, Will has studied and trained with master violin makers throughout the United States. His studio, Howery Violins, is located on Amelia Island where Will plays violin in the Amelia Island String Ensemble.
Due to Will's passion for helping young performers, he loans his instruments to promising students in the area. In addition to being active in the SVA (Southern Violin Association) and the VSA (Violin Association of America), Will is fascinated by the history of violin making, the use of technology (CAT scans) to better understand violin sound, and the joy of playing and listening to chamber music.
Contact:
William D Howery:
Violin Maker, Violinist/Violist, Luthier
1325 Marian Dr.
Fernandina Beach, Florida 32034
Phone:(904) 206-7734
My Violin Studio is at my residence.  When you plan to visit please make an appointment. Thank You.
Email: will.howery@gmail.com
https://www.facebook.com/HoweryViolins
https://www.facebook.com/william.howery
http://instagram.com/howeryviolins/