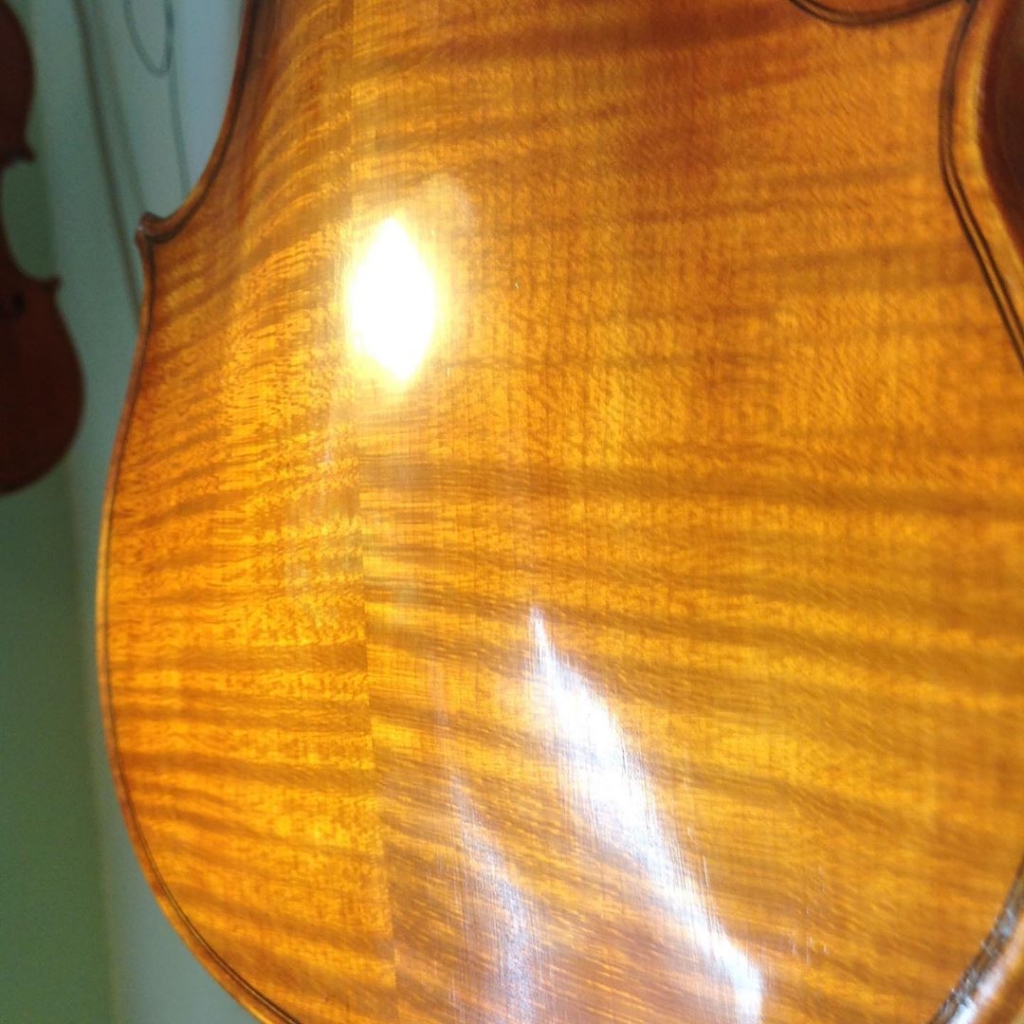 Welcome to Howery Violins.
Will Howery is a violinmaker and luthier working and living on Amelia Island. He also plays violin with the Amelia Island String Ensemble.
Hand crafted Violins and Violas direct from the maker that you can afford.
Will offers Free Shipping and flexible 0% interest "pay what you can" financial arrangements.
My Violin Studio is at my residence. When you plan to visit, please make an appointment via email or text. Thank You.
            View this post on Instagram                         A post shared by William Howery (@howeryviolins) Carol Reed Viola: #2 balsam ground with gold coloring. Getting ready for the Varnish Workshop in Chicago next week. #viola #violin #violinmaker #luthier #violacarrolReed #AmeliaIsland #chambermusic #orchestra #fernandinabeach #ameliaisland #brunswickga #staugustine #stmarys #jacksonville #jaxsymphony #unfmusic #jumusic #luthier #whatsonmybench

---

View this post on Instagram A post shared by William Howery (@howeryviolins)

---

View this post on Instagram A post shared by William Howery (@howeryviolins)

---

View this post on Instagram A post shared by William Howery (@howeryviolins)

---

View this post on Instagram Ruby: Stradivarius base Varnish. Getting there:-) A post shared by William Howery (@howeryviolins) on Oct 30, 2020 at 8:00am PDT

---

Sebastian: the medullary rays of the maple enhanced with the Greek Pitch gold.

---

Violin Tatiana: Back linings glued in… Step by step Rubber bands and clothes pins. Kind of like bailing wire and bubble gum from my farm family background. Not pretty, but gets the job done 🙂 Pretty will come later for Tatiana!! #violin #violinTatiana #howeryviolins #violinmaker #luthier #orchestra #fernandinabeach #ameliaisland #brunswickga #staugustine #stmarys #jacksonville #jaxsymphony #unfmusic #jumusic #luthier #whatsonmybench #violinist #florida

---

Violin Tatiana: Power out this morning. I'm amazed that Stradivarius could work with out bright lights, and with eyes that were 80-90 years old…. #violin #violinTatiana #howeryviolins #violinmaker #luthier #orchestra #fernandinabeach #ameliaisland #brunswickga #staugustine #stmarys #jacksonville #jaxsymphony #unfmusic #jumusic #luthier #whatsonmybench #violinist #florida

---

I took Sebastian out for some BLUEGRASS music last evening at Woody's BBQ on S R 200, Fernandina Beach, near Lowe's. We had a great time! (He has the balsam ground on, so the wood is protected. I like to play an instrument in the white a bit be form applying the full color varnish).

---

Violin Tatiana: she is starting to take shape:) #violin #violinTatiana #howeryviolins #violinmaker #luthier #orchestra #fernandinabeach #ameliaisland #brunswickga #staugustine #stmarys #jacksonville #jaxsymphony #unfmusic #jumusic #luthier #whatsonmybench #violinist #florida

---